A prominent US police chief has called for "sweeping reforms" to policing in the US to reverse entrenched racism and also demanded a national ban on chokeholds – the kind of restraints that killed George Floyd 10 days ago when an officer in Minneapolis knelt on his neck and Eric Garner in New York in 2014 who died with a police arm around his neck.
Both men's dying words included "I can't breathe", which has become a national, and even international, cry during protests against police brutality.
Cerelyn "CJ" Davis, the police chief of Durham, North Carolina, called for the ban on ABC's Good Morning America show moments ago, and was joined by two other senior police leaders who also backed reforms.
"The emotions and feelings that we see expressed out on the streets of cities all across the country going way back are substantiated. There have been years and years of systemic racism in law enforcement," she said.
Davis was appointed in 2016.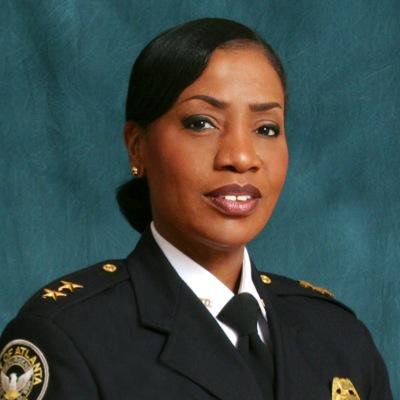 ABC anchor George Stephanopoulos asked if there was a need for a nationwide ban on chokeholds "and the kind of neck restraint we saw that ended up with the death of George Floyd".
"We not just need a nationwide ban, we need nationwide standards," Davis said, decrying the "smorgasbord" of standards across US departments.
"We need sweeping changes that are supported with legislation..to ensure that every agency large and small have the best practices in place or we are going to continue to see these..we don't want to see this any more."
Terrence Monahan, chief of department at the New York Police Department, said that all police leaders needed to "take a good hard look at their agency, to bridge the gap between cops and community."
He added that dialogue was crucial. "Whatever reforms there are it's important that we see one another as human," he said.
Houston's police chief, Art Acevedo, echoed the Texas governor in rejecting Donald Trump's threat to send the US military into states that don't control the protests and "dominate" their streets.
"This is Texas, cities are safe, things are going well here, we do not need any support in terms of federal troops." He said the local departments were trusted by their communities "by and large". And he added he was honored that George Floyd's family had invited the police to help them organize the man's funeral next week, in his native Houston.